LMAO! I struggled with finding a title for this... actually, I didn't struggle at all. It's the first thing that popped in my head, and I just went with it. Eff it. :-)
As some of you may remember, my digital camera broke at my show. My replacement camera... I am luvin' it!! It's an older model, and refurbished, so it didn't cost very much, but I just love the pics it takes. It's a Fuji FinePix SD8000. This thang can ZOOOOOOOOOM.
There's a ton of WILDlife (that's where I got the title LOL!) in our small back yard. I love it. We live downtown, but it's like a little oasis for squirrels, birds, and even DEER! We've seen five or more in the past year! Poor little guys are getting ran out of their homes.
I just wanted to share some pics I took today!
A little flower in our back yard...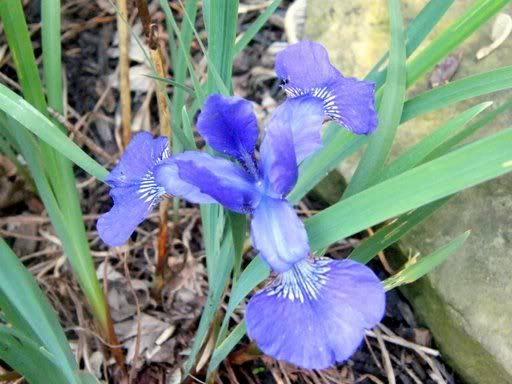 A nut on the railing of our deck... Squirrel Dinner!! :)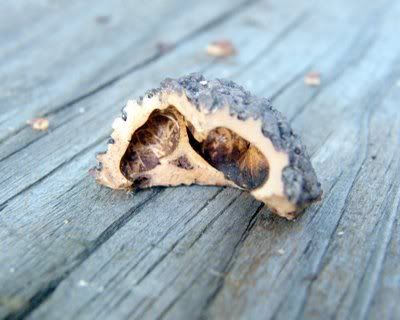 Squirrel Fight!!!! I tried to get artsy with the black and white. LOL!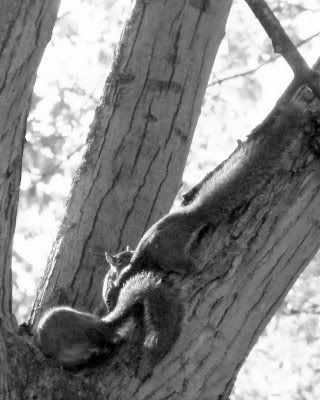 and, my favorite little guy. My adorable nephew!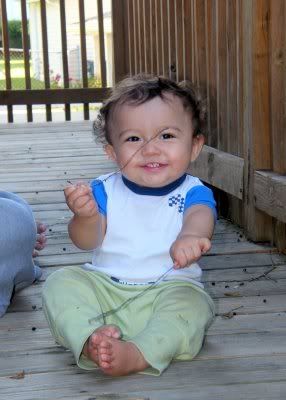 and that's all folks! Actually there are a ton more, but I am sure I have bored you all enough! LOL!
I hope you all had a fantastic weekend. I'm sad that it's over! I have the Sunday night blues.
TRI training starts tomorrow, though, and I am looking forward to that!