Hey folks! I got a couple proofs from the photographers at my show! My back pose looks off, like I hadn't quite hit it yet. I hope that wasn't my actual pose! LOL!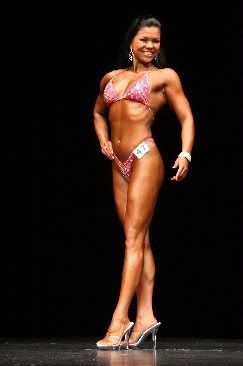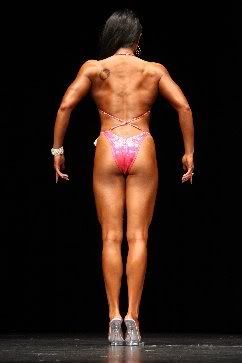 As you can see, I am completely bloated in the tummy area. (Thank you TOM!) Also, my candy pump did not work... I just seemed to smooth right over. After a steak and baked tater w/ butter and sour cream, and a nap, I looked like this (taken by my phone! lol):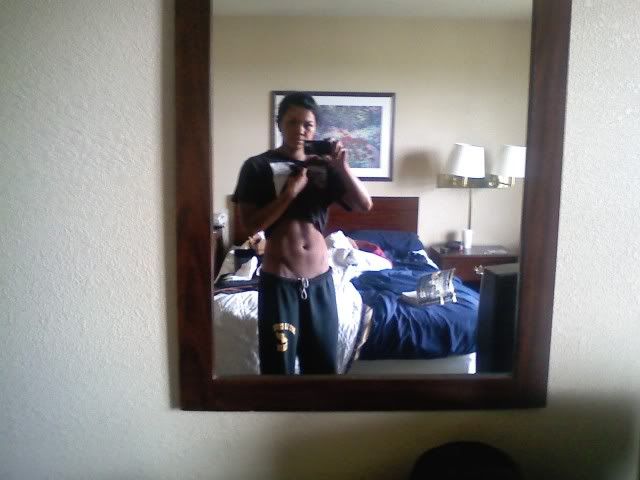 I will have more pics once I receive the CDs from the photographers. I can't wait to see them. I'm already looking forward to my next prep.
My plan is to go back to bulking! I'm eating leisurely at the moment, but I mapped out my nutrition earlier in the week, and now I am working out my training kinks. I can't wait to get back into the gym!!
Also, for you ladies who have prepped yourselves for shows, did you start at 12 weeks out or 16? Just thinking ahead.
Have a great day! and the weekend is so close I can smell it! hehe