Progress Pics and stats. Weight's up a bit but BF is down.
6 weeks out! OH MY!
Weight:
129.4
Bodyfat:
15.4%*
Sorry about the dark pics. It's all I got. :-)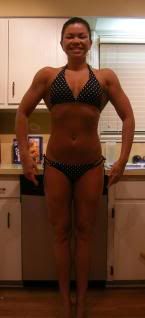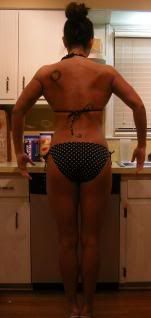 *Bodyfat was taken by Omron handheld device -- I don't care about the number, since it probably isn't accurate, I just want to see a downward trend.
I have ants in my pants! I want to leave for vacay, like,
NOW
!!! :o)