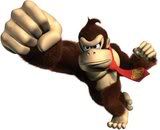 My diet just got hardcore. I'm talking Ron Jeremy/Jenna Jameson kind of hardcore! ;-) My awesome coach has prescribed me a PSMF style diet. I have always wanted to try it. I'm a sucker for giving diets a whirl, being the very precocious Nutrionista that I am.
... okay, now I'm making up words. Back to PSMF, which stands for Protein Sparing Modified Fast. In a very non-detailed nutshell, I get to eat truckloads of food on Training Days (refeed). On Non-Training Days I do not eat much at all. The goal? Rapid fat loss. I'm keeping my fingers crossed that I get to keep a lot of my muscle in the process.
I'm ready to tear this shizz up!!