I like to make meal prep as simple as possible. One of my favorite, easy, no carb, take-along meals is chicken (or whatever lean meat is on sale that week!) and spinach. Plain ol' frozen spinach! To make my life simple, I cook a package of chicken breasts, throw them each in a plastic container, and weigh! Then I 'tag' each container with the weight of the chicken.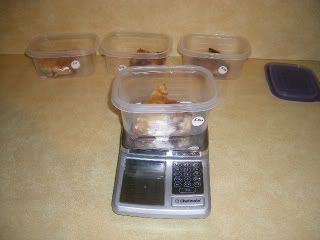 Next, I pour in 100g of frozen spinach. I don't even bother cooking it.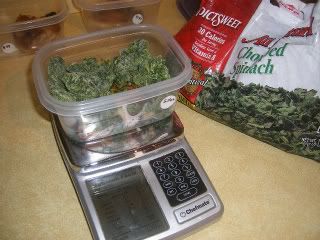 Easy, right? Next comes the thing that makes it FABULOUS! Smoked sea salt! Yum! It's my seasoning of choice!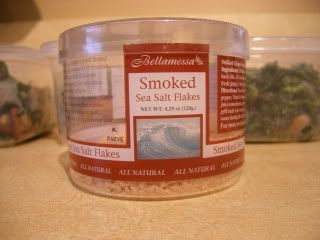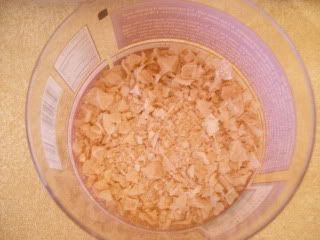 Sprinkle some on top...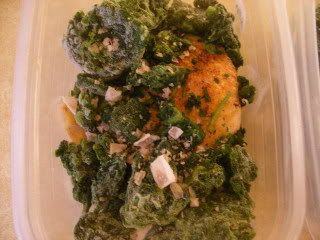 Pop a lid on those bad boys...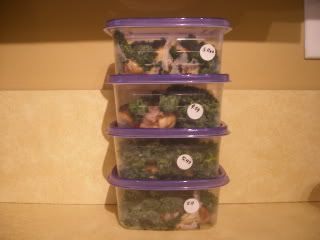 and VOILA! There are several meals for the week!

Tasty and delicious! I store them in the fridge and throw one in my cooler on my way to work. When I'm ready for my meal, I just nuke it for 60 seconds! (microwaving time may vary)

YUM! Contest prep tastes good!